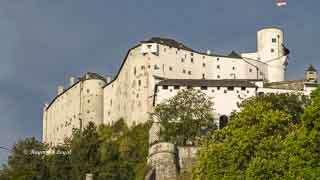 Salzburg in Austria
Salzburg in Austria, situated on the river Salzach. Quite a few things come to mind when considering spending some time there. The main topics are:
Mozart's birthplace
The Salzburg Festival
Not much you would think. For those of us who have been in the greater Salzburg area before then the Hohensalzburg, the fortress towering high over the city is something to remember. It's true
over many kilometres you can see the fortress as the symbol of the city.  The fortress is open to visitors. From there you have a wonderful view of the city and of the surrounding land.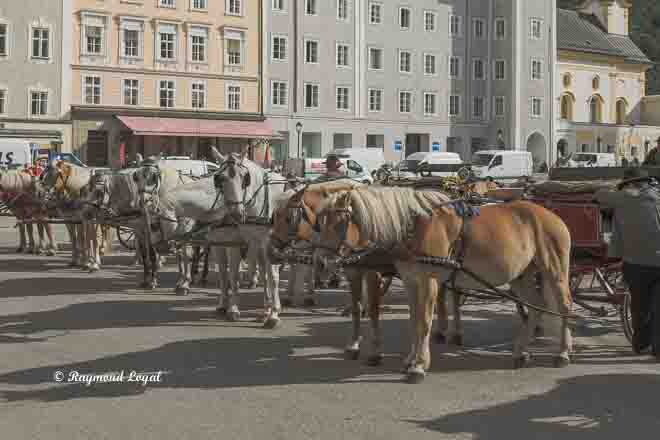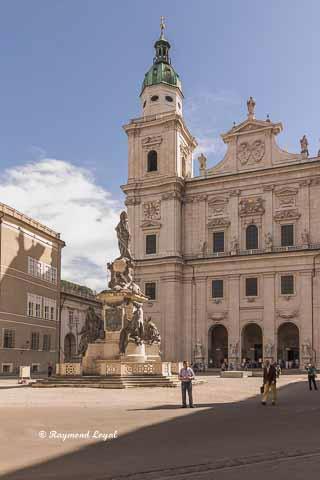 Though, the city has much more on offer, as there is:
historic city centre which is also UNESCO Word Heritage Site
great Baroque architecure
Salzburg Cathedral
Franciscan Church
Holy Trinity Church
Mirabell Palace with its wide gardens
The Residence Place
Mozart's birthplace 
The "Getreidegasse"
A bunch of universities
The Alma Mater Europaea (private uni)
Apart from Mozoart, who is most probably the most famous person ever, the city can be proud of:
composer Johann Michael Haydn
Schubert lived there
conductor Herbert von Karajan
There are many more but only a few would ever have heard of them.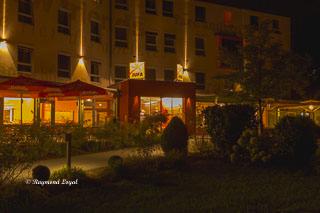 Accommodation
The city, especially the old town is full of hotels, guesthouses, B&B and apartments. Even a youth hostel is situated below the fortress and you only have five minutes to go and you are in the city centre. 
Travelling to Salzburg gives you all options:
by car
by train
you can fly in, Salzburg has it's own international airport
The youth hostel, shown on the right is a good alternative when you want to stay there for a few days; they also have free parking slots at the house. 
However, there are plenty of options and with so many booking sites available nowadays there will always be something on offer at a reasonable price.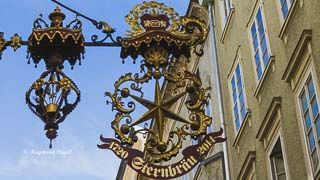 Going out in Salzburg
In case you do not want to eat at your hotel, there are so many places where you can go to during the day, in the evening and into the night. 
Salzburg is full of pubs and inns and restaurant. For every budget you will find something. They offer their traditional meals and the local beer.
Stiegl is the local brewery and their beers are the main drink available, but Bavarian beers are also available. 
At some places you need to make a reservation as they are usually fully booked in the evening. 
Salzburg at night
Salzburg is not only a city for daylight trips. Go out in late evening and you can fathom the city from quite a different angle. It is amazing how it looks and for long-exposure enthusiasts it is simply a must to go out and capture the city. See for yourself.