Day three of our trip to Helgoland
The last day on Helgoland means packing early in the morning, having a substantial breakfast, pay the room and leave most ouf your luggage back at the hotel. Transfer of the luggage down to the harbour is organised by the hotels. The only thing necessary is to show up on time at the ferry and check that your luggage is loaded on board ship. It should be noted that luggage is only brought to the quay, though, the traveller has to bring the luggage to the ferry personally. Keep that in mind.
What to do with half a day on Helgoland? We just had one daypack and the photographic equipment. Simply because we wanted to do some more photography on the island. Because we returned to the mainland on a Sunday, most of the morning was quiet and we enjoyed fine weather while walking about the island.
Thereby we managed to obtain a closer look at the cliffs and the concrete installations that used to be part of a navy fortress on the island of helgoland.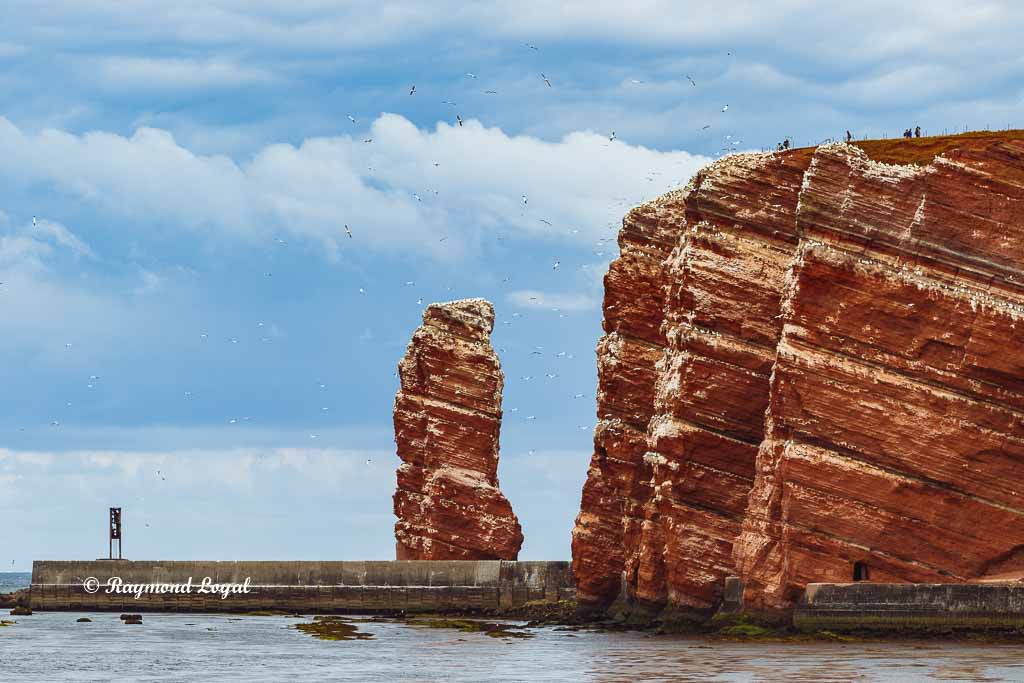 ---
The Southern Edge of Helgoland